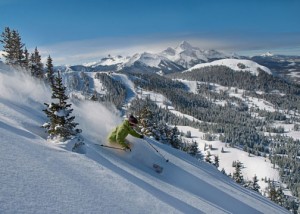 Here it is the last week of the ski season here at
Telluride
, the ski resort where I work and play. It's hard to believe—it always comes way too fast. And we're going out in full glory since it's been snowing lots this past week and there's more in the forecast. That's always how it goes it seems. If you have the chance, take those extra vacation days off from work and hit the slopes as many days as possible. If not, start planning your stay for next year since Telluride Ski Resort truly is tops in the country.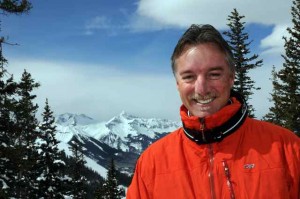 Dave Riley
I sat down with Dave Riley, the ski area's CEO, during the height of the season and interviewed him for my
Travel Fun
radio show. Click on the link below to listen to that program and to hear both of us chat about why T-ride is so great.
01-dave-riley-interview
I've also composed a list of my top ten reasons why Telluride Ski Resort has so much appeal. Believe me, it was hard limiting the selling points to ten and if you're lucky enough to experience our mountain, you'll understand why.
My T-ride Top Ten
You'll be dazzled by the scenery. The mountain boasts a great variety of terrain for all levels of skiers. Telluride Ski & Snowboard School consistently rates as one of the top ski schools in the country. It's a great teaching mountain.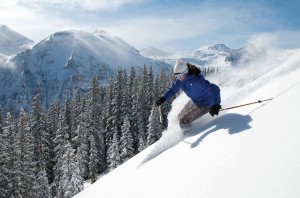 You'll be in awe of some of the longest and steepest groomed runs in America. Telluride Ski Resort dazzles experts with some of the best hike-to and side-country skiing in the country.
Lift lines are practically nonexistent. The lifties are both super friendly and cool. In fact everyone that works at Telluride Ski Resort sports an incredibly welcoming and service-oriented attitude.
In T-ride, you'll discover a strong ski culture that makes it anything but a cookie-cutter resort. Indeed, the dining, lodging and shopping experiences in the town of Telluride and Telluride Mountain Village are both world-class and authentic.
Chairlift rides here offer spectacular ski shows, punctuated by stellar skiers and boarders carving up the hill. A free gondola links the historic mining town of Telluride to the base of the ski resort and the town of Mountain Village.
Check out
this video
for a lovely glimpse of winter in Telluride.
Thank you to the Telluride Ski Resort, Brad Foley, Gus Gusciora and Ben Eng for the above images.
By Maribeth Clemente
Bonjour Colorado